It's the one who got away...or is it? There's nothing quite like the feeling of a childhood crush with a happily ever after!
---
Includes books from the following series: Henry Brothers, North Brothers, and Island Fire
Regular price
$19.99 USD
Sale price
$9.99 USD
Unit price
per
Sale
Sold out
Share
This bundle of 4 contemporary romances features childhood crushes being realized in the best possible ways. Includes True Blue, True Colors, Playing with Fire, and Unraveled.
True Blue 
She was jilted on her wedding day. He's the best friend waiting in the wings.
Lexie Gallagher is starting to think she's better off alone. Her family fell apart years ago. Her relationships all end in disaster. Is she the common denominator who causes everyone to leave? Everyone but her best friend, Gabe, who whisks her away from the scene of the latest breakup.
As the Human Resources VP for North Brothers Sports, Gabe North understands people and how to meet their needs. What Lexie's always needed is a true-blue friend, doubly so when she's left at the altar. Of course he'll be her shoulder to cry on—even though he's wanted to be more than friends for years.
As Lexie heals from her recent rejection, Gabe is everything she needs…and then he becomes even more. But when life gets tricky, will Lexie find herself eternally alone or can she finally believe that true blue is forever?
True Colors
Not much gets this charmer…until his best friend's little sister moves back to town.
Carefree personal trainer Drake North is long on charm and short on connections that do more than skim the surface. His main ties are to his family and his best friend, so when his friend's little sister moves to town, Drake promises to look out for her. But when he offers her his spare bedroom for a few nights, he might be in over his head.
High-end honeymoon planner Mackenzie Shaw can take care of herself. In her job for the rich and famous, she leaves nothing to chance. However, she's long yearned to settle down—with a permanent address, a flourishing career, and a close-knit group of friends. Moving back to Nashville affords her the chance to do just that…if only she can ignore her years-old crush on her brother's best friend.   
Though opposites attract, Drake has no interest in settling down anytime soon. But when Mackenzie travels overseas for work and he finds himself following her around the world, he's forced to admit there's nothing shallow about his feelings. Can he make a lasting commitment and prove to Mackenzie he's everything she needs?
Playing with Fire
She's secretly burned for her childhood friend for years.

Derek Severson left his career as a firefighter after tragedy shook him to his soul. Running his uncle's beachside bar on a south Texas island gives him the chance to heal, find peace, and avoid entanglements. That is, until Macey, his childhood friend, tracks him down.

After two years abroad in a developing country, Macey Locke is ready to dive in to her Peace Corps-inspired foundation. But when she learns Derek is suffering, she can't turn her back. Six weeks on a tropical island to help the guy she's loved for years? No-brainer.

Derek can't help but notice she's not the same girl he used to know. She's more. More self-assured, more determined, more irresistible. But is she enough for him to let go of his newfound fragile peace and give in to the passion sparking between them?


Unraveled
Nothing unravels a fake relationship faster than real feelings…
Chloe
Holden Henry's my best friend. 
I'm also hopelessly in love with him. In a big, unrequited way. 
So, when he offered a marriage of convenience to keep me from losing out on a career-making opportunity, I should've refused. 
But I didn't. 
Now, I have to squash all the silly, romantic fantasies I've ever had about Holden. Because there's no way a happily ever after ending is in our future…right? 
Holden
A fake marriage seemed like the perfect solution to both our problems. 
Chloe's career would get the boost it needed, and I'd get funding for my own business venture. It was a win-win.
But that's when it all started to…unravel. Because I started asking myself questions I shouldn't.
Was Chloe always so beautiful? So sexy? So…everything? 
All I know for sure is that if I can't keep my feelings in check, there's no way we'll make it out of this marriage with our friendship (and my heart) intact…
Ebooks and Audiobooks will be delivered instantly through email via BookFunnel.com
View full details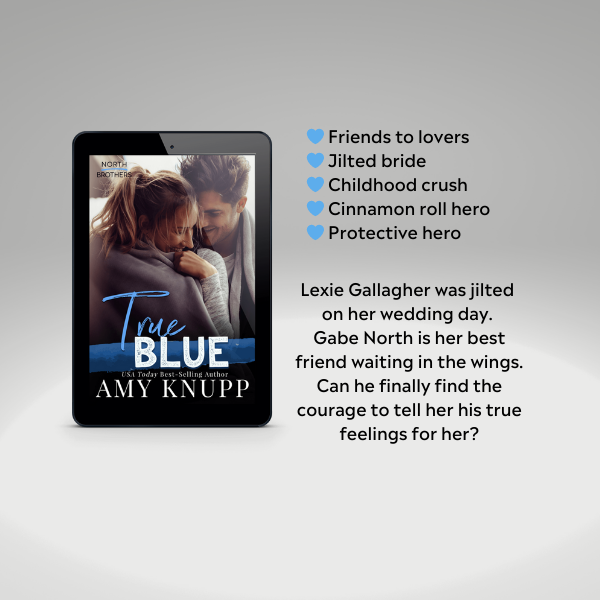 Returns

We want you to be happy with your purchase. Our Returns Policy outlines the process for returns and refunds. You can also Contact Us with any questions.