Regular price
$47.90 USD
Sale price
$24.99 USD
Unit price
per
Sale
Sold out
Purchase ebook

Receive download link via email from BookFunnel

Send to preferred ereader and enjoy!
Series Synopsis

You'll get fake relationships, friends to lovers, second chance, CEOs, bartenders, musicians and more in this contemporary romance double series bundle. These stories have a little humor, some spicy times, and plenty of emotional, heartwarming moments.
Chapter 1 - Look Inside

True North, Chapter One

Getting dumped sucked, even when you weren't that wild about the guy to start with.

Getting dumped two days before your sister's wedding, being left dateless… That was an altogether different level of suck.

Sierra Lowell shut the back door of her business harder than she meant to and let out a quiet but heartfelt stream of swear words.

"Everything okay?"

She turned from the door to see Cole North, her foreman, sticking his head into the room.

"Fine," she said, brushing off the irritation from her personal life and slipping back into business mode. It probably revealed a lot about her relationship—former relationship—that she so easily got her mind back on the subject of her meeting with Cole. "Sorry about the interruption."

"What did what's-his-name do to you?"

"How do you know it's what's-his-name?"

"You were fine all day, even with the wedding stress. He shows up, you slam the door, I find you swearing a blue streak after him… Are you going to tell me it's not?"

Cole was the kind of guy who didn't say too much but who paid attention, sometimes more than she wanted him to. "He screwed me over for a wedding date," she said.

"He canceled on you?"

"Broke up with me. Which wouldn't be a big deal if not for Kennedy's wedding. We were never that serious but had agreed to at least get through the wedding."

"What changed?"

She blew out a breath as she pulled her ponytail out from under her jacket. "He met someone he really likes. Wants to see her this weekend."

Cole watched her, assessing, and then he said, "That blows."

"I'd be okay with it if it didn't leave me in the lurch for the wedding."

"Do you really need a date?" he asked skeptically.
Such a guy.

"I really do. My mom is militant about RSVPs and head counts for the hotel caterers. If I don't show up with a plus one, I'll never hear the end of it."

There was more—as the youngest Lowell sibling, Sierra always felt she had to prove herself, in every arena, justified or not, and both her siblings had found their person, were settled or settling, and she was so far from it, it wasn't funny—but it wasn't worth going into with Cole. She fully acknowledged it was at least partially in her head, but it wasn't likely she could resolve twenty-some years of mental crap in the next forty-eight hours.

"Plus there's the bridal party dance…" She shook her head, realizing how woe-is-me she would sound to admit out loud she didn't want to be the odd girl out.

"What kind of dance?" Cole said, lowering his bag to the chair he'd been sitting on.

"Just a slow song. Standard partner dance. Nothing special, but it's a thing." She looked away, pressed her lips together as she started sorting through options, because the other single attendant—the groom's brother—was bringing a date, and they'd already decided their dates would join them for the bridal party dance. If Sierra didn't find someone, she'd either look like a dumb ass out there by herself or be conspicuously absent for that song. She disliked both options.

"It's Saturday night?" he asked, looking pensive.
"Five thirty. I have"—she picked up her phone and pushed the button to check the time—"forty-seven and a half hours to find someone. I'm not going alone."

She unlocked her phone, opened her contacts, and was about to tap on her brother's name, hoping he'd know someone he could set her up with, as pathetic as that was, when Cole said, "I can stand in for your date."
Includes the full North Brothers series (True North, True Colors, True Blue, True Harmony, and True Hero) and all of Amy's Hale Street books (Sweet Spot, Soft Spot, One and Only, Last First Kiss, and Heartstrings.)
TRUE NORTH: When construction foreman Cole North volunteers to be his boss Sierra's fake date, nothing goes as expected. Can the lifelong loner evolve from her right-hand man at work to the right man for her forever?
TRUE COLORS: Carefree Drake North knows his best friend's little sister is off-limits, but when she sets her sights on him, he can't get her out of his mind. Can he give up his noncommittal ways and become the caring man she deserves?
TRUE BLUE: Lexie Gallagher was jilted on her wedding day. Gabe North is her best friend waiting in the wings. Can he finally find the courage to tell her his true feelings for her?
TRUE HARMONY: Mason North is all business all the time…until a woman from his past drops a four-year-old truth bomb that blows up his priorities. Their attraction still hums, but Eliza has two hearts to protect. Can Mason find a way to give them a second chance at love?
TRUE HERO: Zane North is an ex-fighter pilot with a need for control. Hayden Henry's got trust issues. Will a baby bombshell from their night together convince them to embrace the chance for lasting love?
SWEET SPOT: After derailing her life to epic proportions, Kennedy Lowell takes refuge behind the bar, pouring drinks…until she gets a new boss who has her both shaken AND stirred. Can he convince her to take a shot on love?
SOFT SPOT: A dare leads CEO Jackson Lowell to server Asia's door, but can he break down her walls to learn more about her not-so-stellar background?
ONE AND ONLY: After tragedy struck, drummer Micah Sullivan lost his music and his dreams. His late wife's friend Sloan McGuire wants to help him rediscover both...but can she ever be anything besides Micah's second-best?
LAST FIRST KISS: Lena Kessler longs for love and babies like the rest of her family has. Former NHL player Ash McGuire is her best friend's off-limits brother and the last person who could give her what she dreams of…but the only one she wants.
HEARTSTRINGS: Singer Tucker Steele's country music career is threatening to derail unless he can create his best album yet. Cello virtuoso Gin Verdinelli is either the biggest inspiration or the biggest distraction…or both. Can he find a way to fit both love and music in his life?
Books included in this bundle:
True North
True Colors
True Blue
True Harmony
True Hero
Sweet Spot
Soft Spot
One and Only
Last First Kiss
Heartstrings
View full details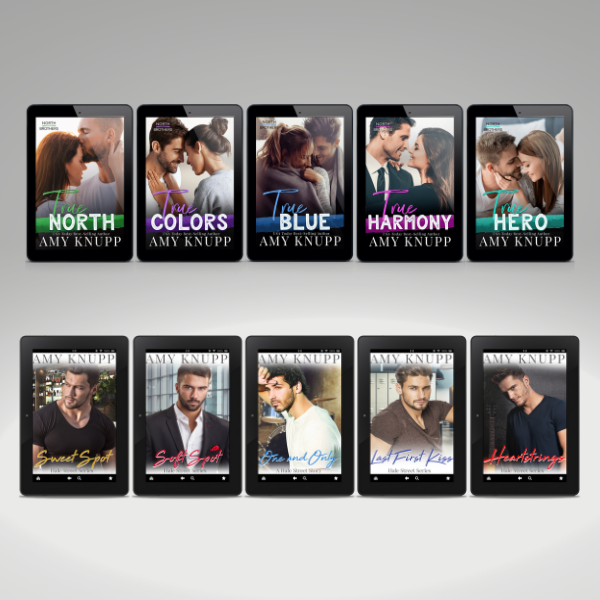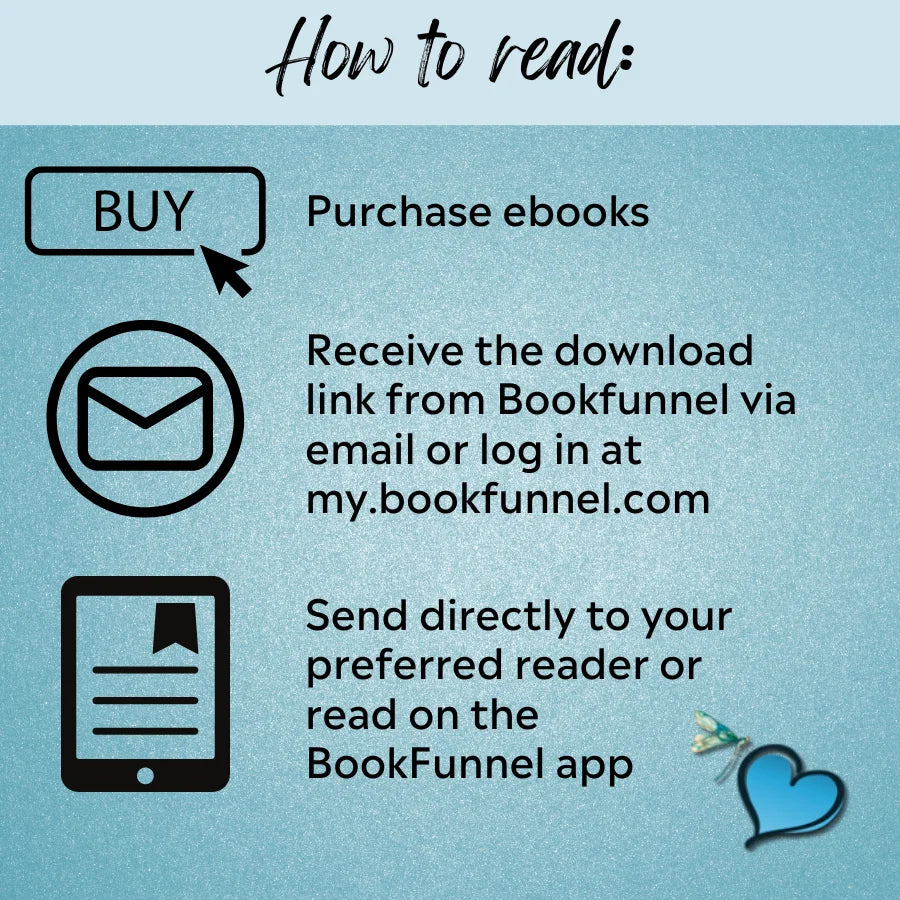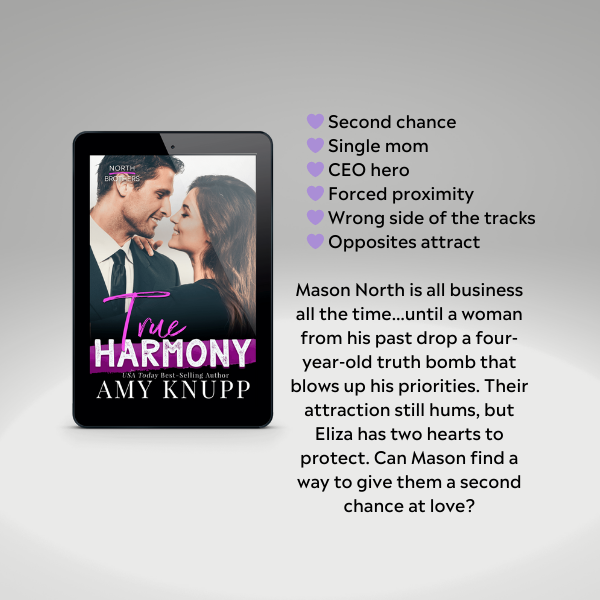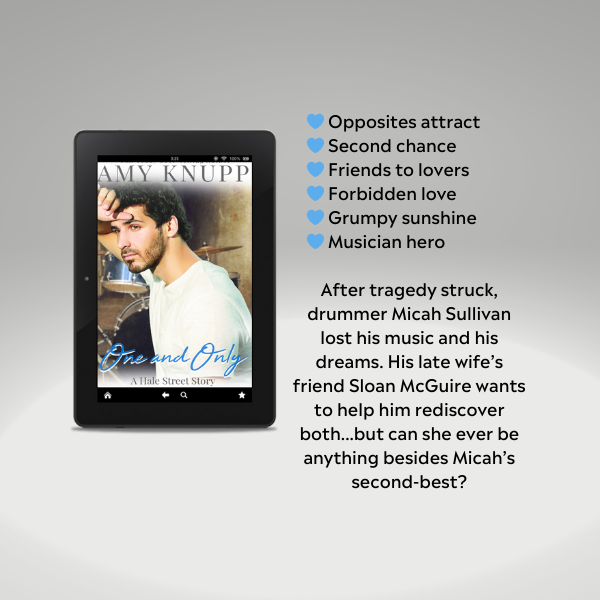 Returns

We want you to be happy with your purchase. Our Returns Policy outlines the process for returns and refunds. You can also Contact Us with any questions.