A marriage of convenience can test even the best of friends.
Series: Henry Brothers Book #1
---
Synopsis
He's every girl's dream. She's from the wrong side of the tracks. Somehow their friendship has worked for years, but will a marriage of convenience be what finally unravels them?
Themes

Marriage of convenience
Friends to lovers
Wrong side of the tracks
Opposites attract
Return to hometown
Fish out of water
Small town
Childhood Friends
Cinnamon roll hero
Full Description

Nothing unravels a fake relationship faster than real feelings…

Chloe

Holden Henry's my best friend. 

I'm also hopelessly in love with him. In a big, unrequited way. 

So, when he offered a marriage of convenience to keep me from losing out on a career-making opportunity, I should've refused. 

But I didn't. 

Now, I have to squash all the silly, romantic fantasies I've ever had about Holden. Because there's no way a happily ever after ending is in our future…right?

Holden

A fake marriage seemed like the perfect solution to both our problems.  

Chloe's career would get the boost it needed, and I'd get funding for my own business venture. It was a win-win.

But that's when it all started to…unravel. Because I started asking myself questions I shouldn't.

Was Chloe always so beautiful? So sexy? So…everything? 

All I know for sure is that if I can't keep my feelings in check, there's no way we'll make it out of this marriage with our friendship (and my heart) intact…

Unraveled, book 1 in the Henry Brothers series, is a light, small town, friends-to-lovers contemporary romance that can be read as a standalone. It has a little humor, some spicy times, and plenty of emotional, heartwarming moments. Download today and watch Holden and Chloe stumble heart first into their HEA.  
Read Chapter 1
Price:
Regular price
$4.99 USD
Sale price
$0.00 USD
Unit price
per
Sale
Sold out
If you would like your paperback book signed by Amy, please put the name for personalization in the "Special Instructions" field on the cart page. US addresses only.
---
Buy together and save!
$4.99$0.00

+

$4.99

+

$4.99$4.99
---
Bundle Offers from Addly
---
Ebooks are delivered instantly through email via BookFunnel.com. Here's how it works:
Purchase Ebook or Audiobook
Receive email from BookFunnel with your download link
(Ebook) Send to your preferred e-reader using provided instructions
(Audiobook) Download the BookFunnel App
(Audiobook) Open BookFunnel app and add your new audiobook(s)
Enjoy your book!
Share
View full details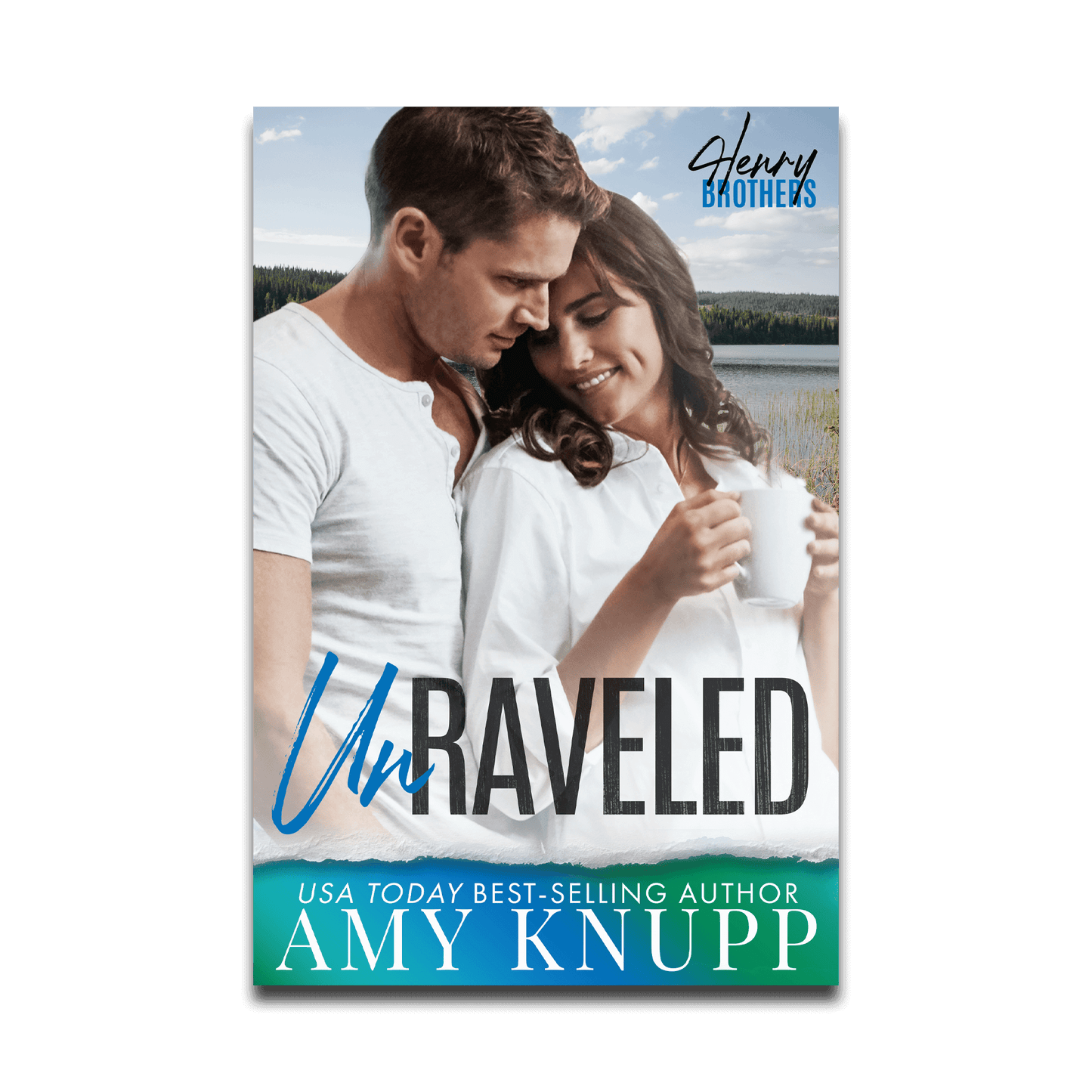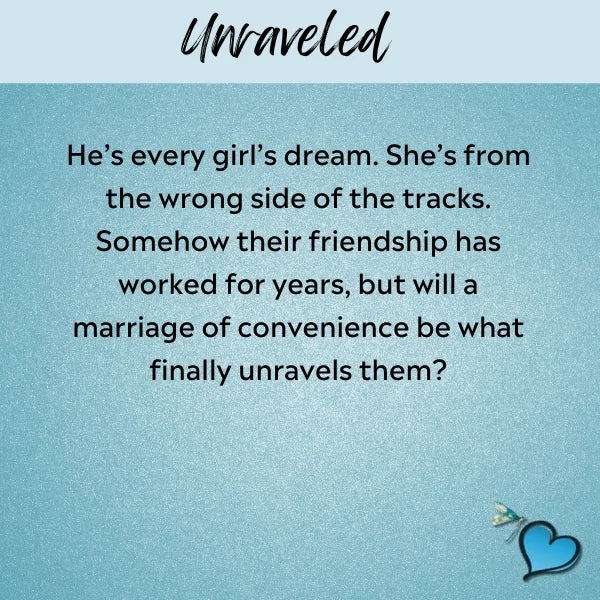 Holden and Chloe
I love a "friends-to-lovers" story and this one was excellent. Chloe and Holden's journey from besties to being in love is a fun read with plenty of heart-tugging moments as readers get to watch them both do some growing up! I loved it and highly recommend.
Love can be found in unexpected places
Unraveled is so amazing. I love your stories. You are very talented and you never know how your books are going to end. I couldn't put Unraveled down for very long before I had to start reading again.
Friends to lovers
This is book 1 in Amy Knupp's Henry Brothers series. While you can enjoy this without it – the prequel Untold is a sweet intro to Holden & Chloe as well as the Henry family.
Friends to lovers is one of my favorite tropes. I also thought Knupp's approach to setting up a Fake Marriage was unique and made for a really interesting dynamic between two lifelong friends willing to help make each other's dreams come true. I connected with Chloe growing up in a small town and how being poor can paint a constant target on your back. Holden was sweet and determined – in life and with Chloe. I loved their growth as individuals and the realization that the two of them belonged together.
Awesome HEA … and I loved the epilogue. Looking forward to more of the Henry Brothers.
My review of Unraveled by Amy Knupp
Such a good story. Holden and Chloe now feel like a part of my book family. I liked the twist and turns of this story, and I loved the fact that, they became better together. I don't want to include any spoilers, but I cried, I laughed, and I cringed with Chloe. This book did what it was supposed to, entertained me, involved me and made me crave more books from Amy Knupp. Happy reading, I am sure you will love it.
Returns

We want you to be happy with your purchase. Our Returns Policy outlines the process for returns and refunds. You can also Contact Us with any questions.