An aspiring screenwriter gets a real-life plot twist—and a second chance at love—when she returns to her hometown.
Series: Henry Brothers Book #3
---
Synopsis
He's a devoted head chef Tennessee. She burns to be a TV writer in LA. When an inheritance forces her back to her hometown, can they resist their attraction, or will they sacrifice their dreams for a second chance at love?
Themes

Return to hometown
Small town
Second chance
Chef
Renovating an inn
Full Description

When you come undone, sometimes the only way to find yourself is to go back home…

Ava

I was about to land my dream writing job when I hit a plot twist.

See, I inherited a fixer-upper inn in my small hometown. Where my first love—the guy who broke my heart—still lives.

I wish I could say our chemistry had disappeared. But it hasn't.

So now, I have to figure out how to walk down memory lane without repeating history.

Because there's no way I can afford to give him a second chance… 

Cash 

I hurt Ava, and I wouldn't blame her for hating me. I'd hate me, too.

But that doesn't mean I ever stopped wanting her. 

She's just as smart and sexy as ever. Avoiding her would be like avoiding…sunlight. 

So, if she wants a hot fling while she's in town, I'll give it to her.  

I know she'll probably end up taking my heart with her when she leaves me—and Dragonfly Lake—in her rearview.

But that's my problem. Not hers…   

Undone, book 3 in the Henry Brothers series, is a light, small town, contemporary romance that can be read as a standalone. It has a little humor, some spicy times, and plenty of emotional, heartwarming moments. Download today and watch Cash and Ava find their way back to each other.
Read Chapter 1
Price:
Regular price
$4.99 USD
Sale price
$0.99 USD
Unit price
per
Sale
Sold out
---
Buy together and save!
Undone

$4.99$0.99

+

Unraveled

$4.99

+

Unsung

$4.99
---
Bundle Offers from Addly
---
Ebooks are delivered instantly through email via BookFunnel.com. Here's how it works:
Purchase Ebook or Audiobook
Receive email from BookFunnel with your download link
(Ebook) Send to your preferred e-reader using provided instructions
(Audiobook) Download the BookFunnel App
(Audiobook) Open BookFunnel app and add your new audiobook(s)
Enjoy your book!
Share
View full details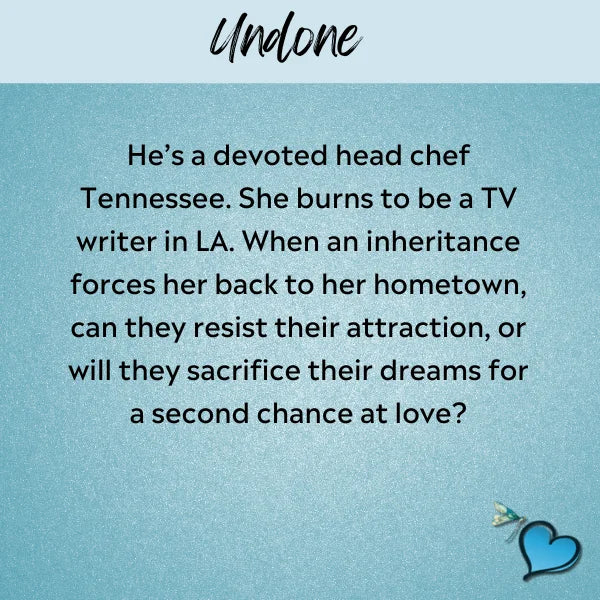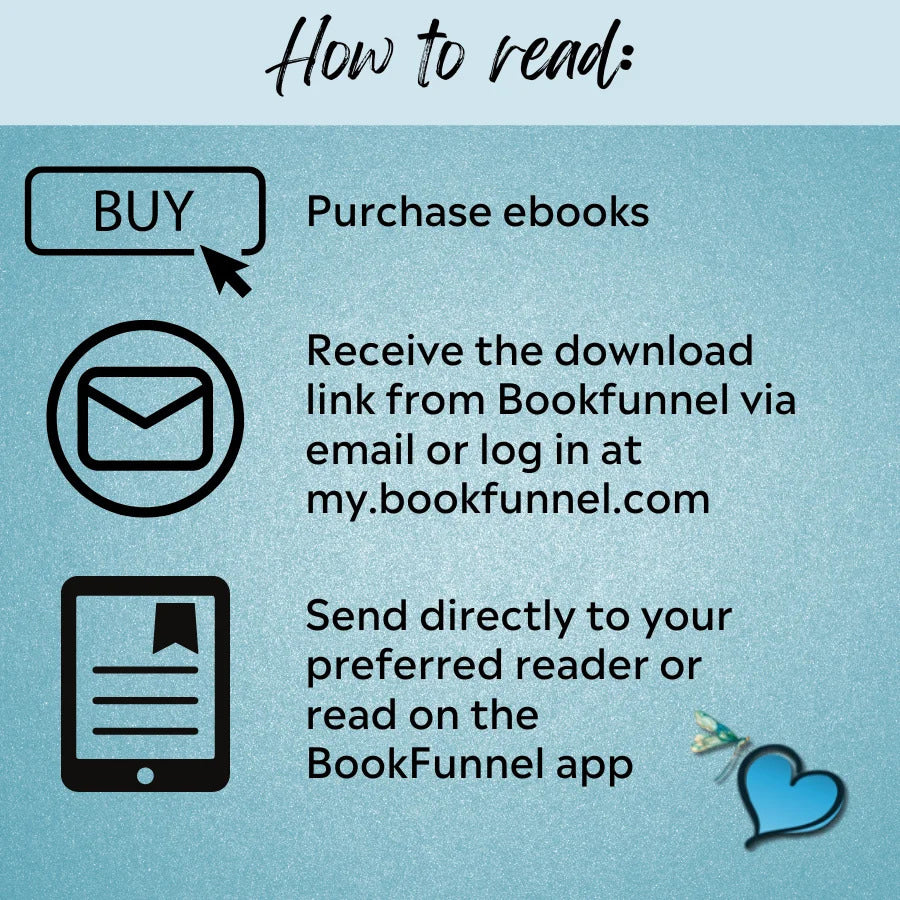 Second Chance for Love
I loved Ava and Cash in Undone by Amy Knupp, book three in her Dragonfly Lake series, a beautiful second chance story of reconnecting with your first love. There seemed to be a bit of a mystery surrounding Cash Henry; that feeling of "the one who got away." He's a bit of a grump, but he's an outstanding chef, his skills putting the family's restaurant in Dragonfly Lake on the map. He fills his days with family and his kitchen, while dating is far down the list of priorities. But his priorities get a bit of an adjustment the day he quite literally bumps into Ava Dean outside the hardware store. Ava hasn't been home to Dragonfly Lake in years, leaving town immediately after Cash broke her young heart. Now that her wonderful Aunt Phyllis has died and left Ava the Honeysuckle Inn, Ava has her work cut out for herself with repairs and staffing issues. She has no intention of staying in town when her screenplay for a TV series is about to be produced back in LA. Ava realizes after spending time with Cash that after all these years their attraction is still there and their chemistry still sizzles and burns. They had a number of obstacles to overcome; she was living across the country in LA and his restaurant is in Dragonfly Lake. It will take some personal growth to help them figure out what they want out of life, as they navigate, change and rearrange their dreams. Sometimes, life goals can be changed, for the best.
Ms. Knupp wrote an emotional, wonderful, heartwarming, second chance romance with all the amazing small town vibe that kept me turning the pages as I followed Ava and Cash's journey to figure out what's really important in life, before it's too late. She provided a tale rich with magnetic attraction, sizzling chemistry, clever banter, and charming characters giving Ava and Cash a chance at love, happiness, and a future together. I highly recommend Undone to other readers.
I voluntarily reviewed a complimentary copy of this book.
Awesome
Totally awesome…I cried, I laughed, I did not put the book down…finished in one day…loved the cliffhanger ending…already preordered book four…
Excellent series and have downloaded every book from this author so my days are booked
Hanging Out in Dragonfly Lake
I am so ready to move to Dragonfly Lake! Amy Knupp does a masterful job of creating characters I would love to hang out with and a community that seems so real and welcoming. I can't wait for the next book to learn the story of the newest member of the Henry family.
Love Cash and Ava 💙💖
Chef Cash Henry has always been a Mr. One night stand after he shattered the heart of his long time love Ava Dean.
After years of being away from Dragonfly Lake, Ava returns when her Aunt who owns the Honeysuckle Inn passes away.
Can Ava return to her business on the west coast, or will her pull to grumpy chef Cash Henry keep her in Dragonfly Lake with him?
This book is a page turner from the start. So well written, it pulls you into Dragonfly Lake and makes you feel like a resident. I can't wait for Amy's next book. She remains on my Fab 4 list 💖💖💖💖
A must read
I love Cash & Ava, even if Ava was still mad at him when they met after 17 years, that was the beginning of their second chance. I love the fact that co-writing With Knox gave her the push to make the decision to go back to Dragonfly Lake. Also Cash was willing to make the sacrifice to have a long distance relationship. But true love prevails. I love the ending, can't wait for Knox story.
This was such an enjoyable read.
You will not regret reading this book
Returns

We want you to be happy with your purchase. Our Returns Policy outlines the process for returns and refunds. You can also Contact Us with any questions.